Home Theatre Design & Construction
The Ultimate Entertainment Experience with
Home Theatre Design & Construction Services
There is no denying the fact that a well-designed and constructed home theatre can elevate your entertainment experience to a whole new level. A professionally planned and executed home theatre allows you to immerse yourself in your favorite movies, TV shows, or music, all from the comfort of your own home.
The Importance of Hiring Professionals for Home Theatre Design and Construction:
Designing and constructing a home theatre is a complex process that involves various aspects, including room acoustics, soundproofing, speaker placement, lighting, seating, and much more. Hiring professionals like Gevura Music ensures that your home theatre is designed and built with the utmost precision, using high-quality materials and state-of-the-art technology, while taking into account your unique preferences and requirements.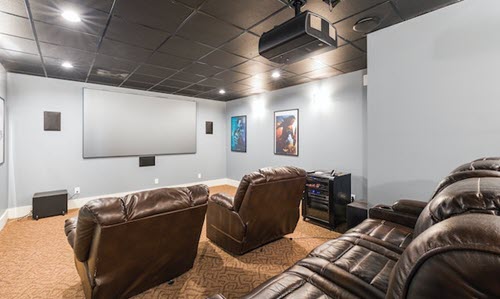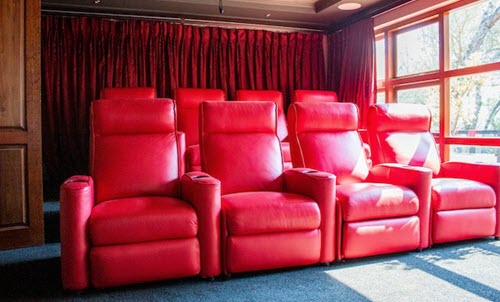 Gevura Music's Expertise in Home Theatre Design and Construction:
With years of experience in the industry, Gevura Music specializes in designing and constructing customized home theatres that cater to their client's preferences. Their team of experts works closely with clients to understand their needs and preferences, ensuring that the final product meets and exceeds expectations.
Soundproofing Solutions for Home Theatres:
Soundproofing is crucial for an immersive home theatre experience. Gevura Music offers a range of soundproofing solutions, including acoustic panels, bass traps, and specialized construction techniques that minimize sound leakage and enhance the overall audio experience.
Benefits of Choosing Gevura Music for Home Theatre Design and Construction:
By choosing Gevura Music, you can enjoy several benefits:
Expertise and Experience:

Gevura Music's team of professionals has extensive knowledge and experience in designing and constructing home theatres.

High-quality and Customized Design:

Gevura Music ensures that your home theatre is designed with high-quality materials and technology, tailored to your unique preferences.

Exceptional Customer Service:

Gevura Music prides itself on providing exceptional customer service, guiding you through the entire process, and ensuring that all your questions and concerns are addressed.
Transform your home entertainment experience by scheduling a consultation with Gevura Music for home theatre design and construction. Hit the live chat to learn more about their services and book your consultation today! Experience the magic of a professionally designed and constructed home theatre by Gevura Music, and bring the ultimate entertainment experience to your home.
Services Provided by Gevura Music
Gevura Music offers a comprehensive range of services to help clients build the perfect recording studio for their needs, including:
The process begins with a consultation to understand the client's specific requirements, preferences, and budget.
Gevura Music's experienced designers create a layout that maximizes the control room's functionality and acoustic properties.
Gevura Music assists clients in selecting the best equipment for their needs and expertly installs it to ensure optimal performance.
The company conducts acoustic treatments, crucial in achieving a balanced and accurate listening environment.