Commercial Recording Studio Construction
Transforming Your Vision Into Sonic Reality
At Gevura Music, we understand that music is more than just a collection of notes and rhythms. It is a powerful and transformative force that can evoke profound emotions and bring people together. With this in mind, our team of expert designers and engineers is dedicated to creating cutting-edge, high-end commercial recording studios that cater to the unique needs of major record labels and independent recording artists alike. Our mission is to transform your vision into a state-of-the-art sonic environment that will propel your music to new heights.
Unparalleled Expertise and Innovative Solutions
Our years of experience in the industry have given us the ability to consistently deliver exceptional results. We pride ourselves on staying at the forefront of technological advancements and incorporating these innovations into our designs.
Some of the key features that set our studios apart include:
Acoustically-tuned spaces with optimal sound isolation
Industry-leading equipment and software
Advanced noise-reduction and diffusion techniques
Customizable, modular designs to accommodate various recording setups
Ergonomically-designed control rooms for comfort and efficiency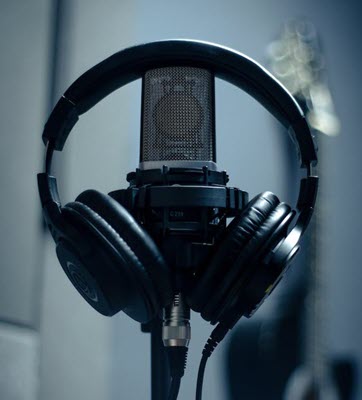 Seamless Integration and Collaboration:
At Gevura Music, we believe that our relationship with clients extends beyond the completion of your home recording studio. We are dedicated to providing exceptional after-sales support and ongoing assistance, ensuring you get the most out of your investment.
A Lasting Partnership for Your Success
When you choose Gevura Music for your high-tech commercial recording studio design and construction, you're not just hiring a company to build a space – you're forging a lasting partnership. We are committed to providing ongoing support, ensuring that your studio remains at the cutting edge of the industry as technology and trends evolve. Our team is always available for consultations, upgrades, and maintenance to guarantee that your studio consistently delivers exceptional results.
Let Gevura Music be the catalyst for your next sonic masterpiece. Hit the live chat right now to explore our offerings and make your dream studio a reality.
Services Provided by Gevura Music
Gevura Music offers a comprehensive range of services to help clients build the perfect recording studio for their needs, including:
The process begins with a consultation to understand the client's specific requirements, preferences, and budget.
Gevura Music's experienced designers create a layout that maximizes the control room's functionality and acoustic properties.
Gevura Music assists clients in selecting the best equipment for their needs and expertly installs it to ensure optimal performance.
The company conducts acoustic treatments, crucial in achieving a balanced and accurate listening environment.