Home Recording Studio Construction
Unlock Your Creative Potential
Are you an aspiring artist, music producer, or audio engineer looking for the perfect space to bring your creative vision to life? Look no further than Gevura Music, the leading provider of high-end home recording studio design and construction services. With a team of experienced professionals and a passion for crafting exceptional spaces, Gevura Music is dedicated to transforming your dreams into reality. Visit http://gevuramusic.com/index.html to learn more about our offerings and start your journey to sonic excellence.
A Personalized Design for Your Unique Needs
At Gevura Music, we understand that each client has distinct requirements and aspirations for their home recording studio. That's why we offer a tailored design approach, ensuring that every aspect of your studio reflects your individual needs and preferences.
Our comprehensive consultation process includes:
In-depth discussions to understand your goals and budget
Assessment of your preferred music genres and recording techniques
Customized layout and acoustic design for optimal sound quality and performance
Selection of state-of-the-art equipment and materials to create a space that inspires creativity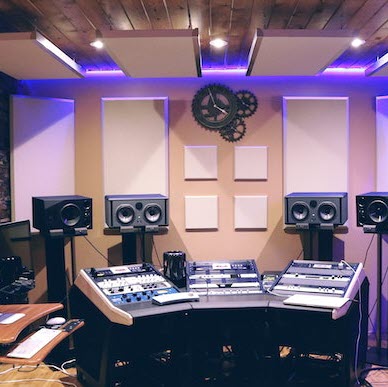 Construction Excellence: Building Your Dream Studio
When it comes to constructing your home recording studio, Gevura Music is committed to delivering the highest level of quality and precision. Our expert team oversees every aspect of the build, guaranteeing that your studio is not only visually stunning but also acoustically flawless.
Our construction and installation services include:
Site preparation and planning
Installation of high-quality recording equipment and acoustic treatment
Meticulous attention to detail and craftsmanship throughout the construction process
Rigorous testing and fine-tuning to ensure your studio meets the highest standards
Ongoing Support for Your Creative Journey
At Gevura Music, we believe that our relationship with clients extends beyond the completion of your home recording studio. We are dedicated to providing exceptional after-sales support and ongoing assistance, ensuring you get the most out of your investment.
Our commitment to your success includes:
Comprehensive training and guidance on using your new equipment
Technical support and troubleshooting for any issues that may arise
Maintenance and upgrades to keep your studio operating at peak performance
Embark on your creative journey with Gevura Music's Home Recording Studio Design & Construction services.
Hit the live chat right now to explore our offerings and make your dream studio a reality.
Services Provided by Gevura Music
Gevura Music offers a comprehensive range of services to help clients build the perfect recording studio for their needs, including:
The process begins with a consultation to understand the client's specific requirements, preferences, and budget.
Gevura Music's experienced designers create a layout that maximizes the control room's functionality and acoustic properties.
Gevura Music assists clients in selecting the best equipment for their needs and expertly installs it to ensure optimal performance.
The company conducts acoustic treatments, crucial in achieving a balanced and accurate listening environment.